Meet the creatives behind The Wildwood Tarot-
Mark Ryan
John Matthews
Will Worthington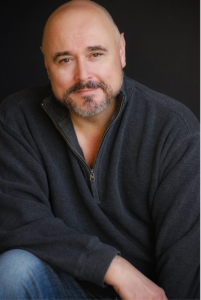 MARK RYAN
Mark Ryan has been combining his acting, singing, writing and Action Direction talents in an eclectic and successful international career ranging over 30 years.
He did several major musicals in London's West End, spending 4 years in Andrew Lloyd Webber's smash hit "Evita" playing "Magaldi" and "Che" under the direction of Broadway legend: Hal Prince.
He originated "Nasir" for the cult British TV series: "Robin Of Sherwood" and has appeared in dozens of films and television series both in the US and UK. Mark is also an accomplished author and has written for DC Comics and created "The Greenwood Tarot" for Harper Collins.
Mark also toured the US with original "Monty Python" member: Eric Idle, performing at Carnegie Hall and the Hollywood Bowl.
He was Swordmaster and Fight Director on "King Arthur" for Antoine Fuqua and trained Keira Knightley, Stellan Skarsgard and Clive Owen. He has appeared in such productions as "The Prestige" and "The Thirst" and has continued to work in theater and TV in the US, recently completing "SpecialOps: Delta" playing Col. Anderson Savage.
He began working on the 2007 film Transformers during filming as the on-set voice of several different robots. This work continued throughout filming and into editing, prior to the actual casting of voice-over talent. He was then cast as the voice of the character Bumblebee. Ryan also voices Ironhide and Hoist for the Activision video game based on the film.
During 2008 he wrote and produced a musical adaptation of "Wuthering Heights" starring Jenn Korbee, directing the video "Women" for the project. In the fall of 2008 the online publisher, ComicMix, began running "The Pilgrim" written by Ryan and drawn by legendary graphic artist Mike Grell.
He continued voice-work on "Transformers: Revenge Of The Fallen" into 2009, performing several characters and standing in for the robots during principal photography.
In May 2010, Ryan returned to work on Transformers: Dark of the Moon, once again as the onset voice of the Autobots. Work on this third Michael Bay Blockbuster continued at locations across the US and also at Kennedy Space Center – Cape Canaveral. The film was shot in 3D with post production voice-work carrying on into the spring of 2011 at Bay Films and Ryan contributed uncredited military lines and voices to the final cut of Transformers: Dark of the Moon. Work also began on a new book entitled "Hero Weapons of Film & TV", co-written with John Matthews.
He created the Greenwood Tarot with artist Chesca Potter in 1995 and his latest Tarot is The Wildwood Tarot, published 2011, with John Matthews and Will Worthington.
For full biog details click here and here for his Wiki entry.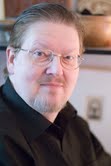 JOHN MATTHEWS
John has written over 90 books in his career so far.
To find out more about Wil Kinghan's and John Matthews' film production company please click here. To find out more about his work with Caitlin Matthews, please click here.
JOHN MATTHEWS has been described as 'Oxford's expert on all things mythic' and as 'An Icon of the Arthurian world'. He is better known as an historian, folklorist and children's author. He has been a full time writer since 1980 and has produced over ninety books on myth, the Arthurian Legends and Grail Studies, as well as short stories, a volume of poetry and several successful children's books. He has devoted much of the past thirty years to the study of Arthurian Traditions and myth in general.
His best known and most widely read works are 'Pirates' (Carlton/ Athenaeum), No 1 children's book on the New York Times Review best-seller list for 22 weeks in 2006, 'The Grail, Quest for Eternal Life' (Thames & Hudson, 1981) 'The Encyclopaedia of Celtic Wisdom' (Element, 1994) and 'The Winter Solstice' (Quest Books, 1999) which won the Benjamin Franklin Award for that year. His book 'Celtic Warrior Chiefs' was a New York Public Library recommended title for young people, and the more recent 'Arthur of Albion' won a Gold Medal from NAPPA, a gold Moonbeams award and a BIB Golden Apple Award.
John has been involved in a number of media projects, as an advisor and contributor, including an animated Arthurian TV series, and 'The Real Merlin' for Cannel 4 in UK. In 2003 he was the historical advisor to the Jerry Bruckheimer movie 'King Arthur', and has made appearances on both History Channel and Discovery Channel specials on Arthur and the Holy Grail. He shared a BAFTA award for his work on the Educational DVD made to accompany the King Arthur movie. He is currently acting as an advisor to the forthcoming feature: 'Gladiators v Werewolves'.
Much in demand as a speaker both in Europe and the USA, he has taught at (among others) the Temenos Academy in London, St Hilda's College, Oxford, and at the University of Seattle in Washington. His groundbreaking series of classes on Celtic Shamanism have taught over 2000 students in the past 20 years.
He is working on several new projects, including a series of novels on the young King Arthur and an illustrated project with the renowned artist Brian Froud. He recently sold his first movie script and is currently developing several others under the banner of his own company, Mythwood Films. Their first full length feature, 'The Mermaids', is currently in pre-production.
He is married to the writer Caitlin Matthews with whom he has collaborated on a number of titles. They were recently cited no 86 in the Watkins list of most influential spiritual teachers. Their son, the actor Emrys Matthews, recently published his own first book. The Matthews live in Oxford, England.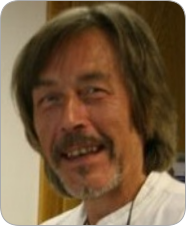 WILL WORTHINGTON
I had a normal education in the early fifties and my ability to draw seems to be a natural gift as it was recognised quite early by the teachers in my church primary school. From there I went on to a secondary modern school for the usual four years until the school leaving age of fifteen.
Fortunately the art teacher at that school also recognised my ability and put me into an examination for entry into the local art school at the age of thirteen.
Back in those days some art colleges had art schools attached, a throw back to edwardian times, in which pupils still had a normal education, but with much more emphasis on art.
After two years I was at the normal school leaving age of fifteen and had the option of entering the senior art college and as at that time I had no idea of what I would do in life I chose this option.
On entering the art college I was faced with another choice, to take a fine art course or the newly introduced advertising course.
I figured there would be more of a chance of eventually making a living in advertising than fine art so chose a one year introductory course in advertising at the end of which I started a more comprehensive three year course which would end up giving me a qualification.
However, after eighteen months my tutor suggested I apply for an apprenticeship at a large local colour printers which had been advertised in the college, I got the job so ended up leaving college without any qualifications.
The job was not very demanding and after three years I left to join an advertising agency in manchester which is where I really started to learn my trade….I quickly picked up all the aspects of being an artist in the advertising business…a 'commercial artist' as it was called then.
I mastered brush script, lettering, cartoons, design and finished art and the odd illustration.
For the next ten years or so I several jobs in agencies around Manchester and was about to leave to go free=lance as a general artist when I was offered a job as an illustrator at a typography company that had come up from London to set up in Manchester.
I spent a few years there just doing illustration for all the local advertising agencies until the demand for free-lance illustration became so large I left to set up on my own.
From the late seventies until the early nineties I had a wonderful career doing illustration of all kinds and in all styles until computers started to appear in agencies and within a few years my work dwindled to almost nothing.
It was around this time that Philip Carr-Gomm, the chosen chief of the Order of Bards Ovates and Druids suggested I collaborate on the Druid Animal Oracle.
I had been a member of the Order for several years and the project was a labour of love for me covering, as it did, all the things I was passionate about, Druidry, our native traditions and legends and the natural world.
After this I struggled on doing the odd advertising jobs that were still around until the millennium when I was offered the Druidcraft Tarot, also by Philip Carr-Gomm closely followed by the Green Man Tree Oracle written by John Mathews.
Since then I have done The Druid Plant Oracle, a companion to the Animal Oracle, the Wildwood Tarot and the Celtic Lenormand.
I stopped doing advertising work at the turn of the millennium and I'm now in the happy position of only taking on work that has a spiritual connection for me.
I now consider myself as a painter rather than an illustrator and approach all my commissioned work as personal paintings and as all the originals revert to me after a deck has been printed I also spend the rest of my time making arts and crafts style frames for them as well as building an arts and crafts garden with my partner.