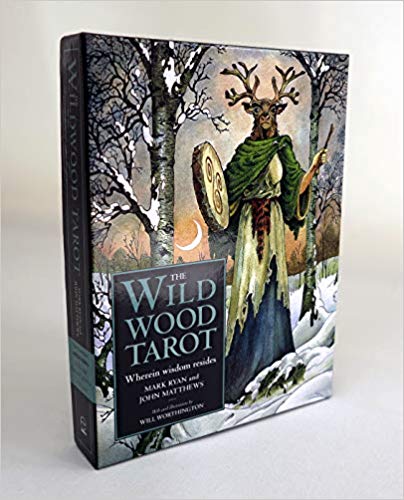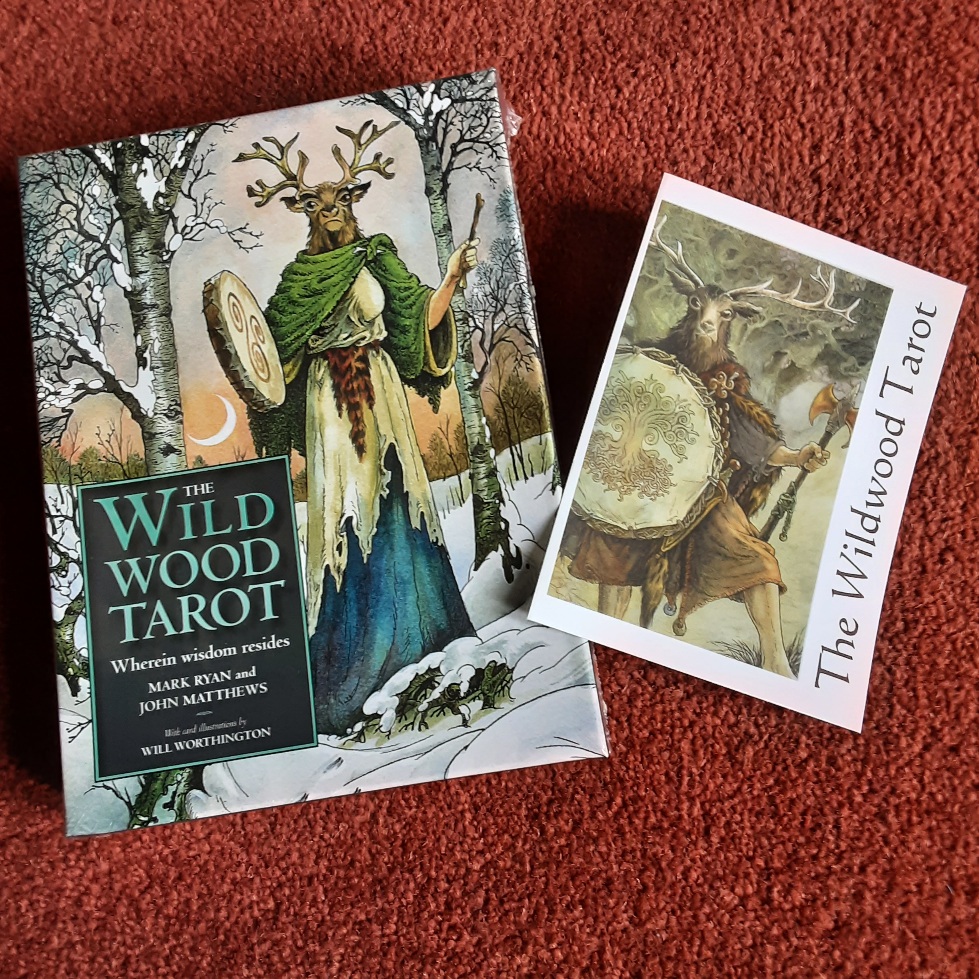 We are delighted to announce the arrival of the latest printing of The Wildwood Tarot. This deck consists of 78 cards and companion book of 160pp. The Wildwood Tarot package that we sell also includes a postcard (currently Stag) signed by all three creators – Mark Ryan, John Matthews and Will Worthington.
The price of the deck, including the signed postcard AND Royal Mail postage is £29.99 (£24.99 for the deck which is the RRP and £5.00 to cover postage)
Note that we are currently only selling to UK and NI at the moment using Royal Mail tracked service. Once you have confirmed via the paypal button, your order will be processed. We will send you an email to confirm that your order has been received and another to let you know when it has been posted. A copy of your order will be mailed with the deck.

At the moment the shop is set to sell one deck per order. If you require more than one deck please contact us HERE so that we can tailor a postage option specifically for you.
If you are not in UK or NI, we recommend purchasing via a reputable bricks and mortar or online shop. Be sure that you don't buy a counterfeit by checking out our video! If you are located in EU or rest of the world and really, REALLY want to buy from our website, please use our contact form and I'll work out a price for you – and be aware that additional charges will apply at point of delivery.

Should you wish to place a wholesale order, please contact Welbeck publishing directly.